---
Lead Generating Websites for Trade Professionals
---
Win more business and Qualify your leads with one of our Lead Generating Website Packages

---
---
Digital Marketing & Design for Construction
---
Who we work with best
---
With extensive experience in the construction industry, I can work with you if you are one of the following: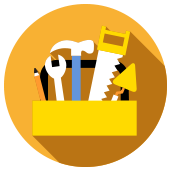 ---
Builders Merchant
---
National and Independent
Builders Merchants
---
---
Buying Group
---
National Buying Groups
and Societies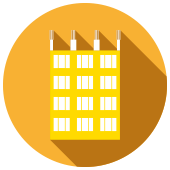 ---
Manufacturer
---
European & Global Construction Manufacturers
What we do
---
We can work with you to build you an effective modular marketing systems for all sectors in the construction industry that enable you to sell your product or service to your target audience.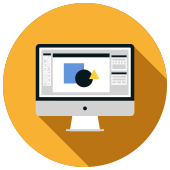 Traditional Design
From award winning lead generating websites to vehicle graphics. Translate your business USP's into a visually powerful message.
---
Strategy
Study your market position and customer base. Develop the strategy, then deploy it through a variety of your marketing channels using print and digital design.
---
Digital Marketing
Digital marketing is about bringing the right customers into your business through the effective use of social media.
How we work
The is changing fast and only those that adapt to global digitalisation will survive.
Our M4C Business Tool Box process is exactly what you need to not just keep you in business, but to also thrive

M4C Business Tool Box
Once We've taken a closer look, we can work together to develop your own platform that will drive both your online and offline business forward, leading to a healthier bottom line. Whether you are a main contractor looking to demonstrate your professionalism and expertise to win a contract, or a sub contractor pitching for business in a crowded market, we can deliver measurable and trackable results. Times are tough, let us partner with you to help!

For a full list of our construction marketing services
CLICK HERE
Step One
1Research of your objectives, customers and competition. Your brand position and your online presence leading to recommendations.
Step Two
2 Design, development and deployment of the strategic tools, made from the recommendations at stage one.
Step Three
3 Review of all digital and traditional marketing tools, sharpening and refining all your marketing channels against your KPI's.
Need to know more?
Call Peter on the studio mobile
07970 002 380
Construciton Marketing Design Case Studies
Our services have a proven track record across all areas of construction
---
What they say
Marketing 4 Construction played an integral part in helping The Independent Buying Consortium go from a start up to an £85M business in just 5 years. No matter what we required, Peter delivered time and time again, even implementing his own ideas along the way. John Brett - Former Sales Director of IBC
Here are some of the brands we work with
Our extensive construction industry marketing experience means you can trust me to deliver for your business, whether you are a multinational blue chip brand or a local builders merchant.Peter James Coleman - Marketing 4 Construction
---
Find M4C.
Old Maltings, Brewery Road, Hoddesdon EN11 8HF
---
Call us.
Design Studio: 01992 446 590
Studio Mobile: 07970 002 380
---
Email us.
studio@marketing4.construction