We here at M4C love creating brands and marketing campaigns that inspire our audience. When Leica approached us to help them promote their latest range of laser distance measurers, our art department pulled out all of the stops to deliver something quite memorable. Dealing with their ultra talented team of product developers in Switzerland, we set about creating an image that would connect with their target audience of the everyday builders.
I had a great experience working with Marketing 4 Construction on a specific project where their creativity and professionalism was invaluable. They understood what we required and what would motivate our target market. A good agency to deal with!Jonn Hicks - Regional Business Manager - North Europe
After drafting the initial concepts, we set about creating a single set of funky stylised product illustrations that Leica would then go on to use across all of their marketing. For their printed campaign run in the industry press, we designed the page layout alongside our art work which we then incorporated into the copy written by their marketing team. We then took the Disto X310 illustration and used that to create an 8ft merchandiser for their trade shows. What worked here was the attention grabbing presence which drew the crowds over to Leica's stand. This gave their sales team the opportunity to engage with them before handing them a marketing leaflet we created that sat inside the Disto's utility belt. The result was a very successful campaign that generated a healthy ROI for Leica.
---
We turned the main illustration of the Disto X310 into an 8ft sized cut out merchandiser to be used at trade shows.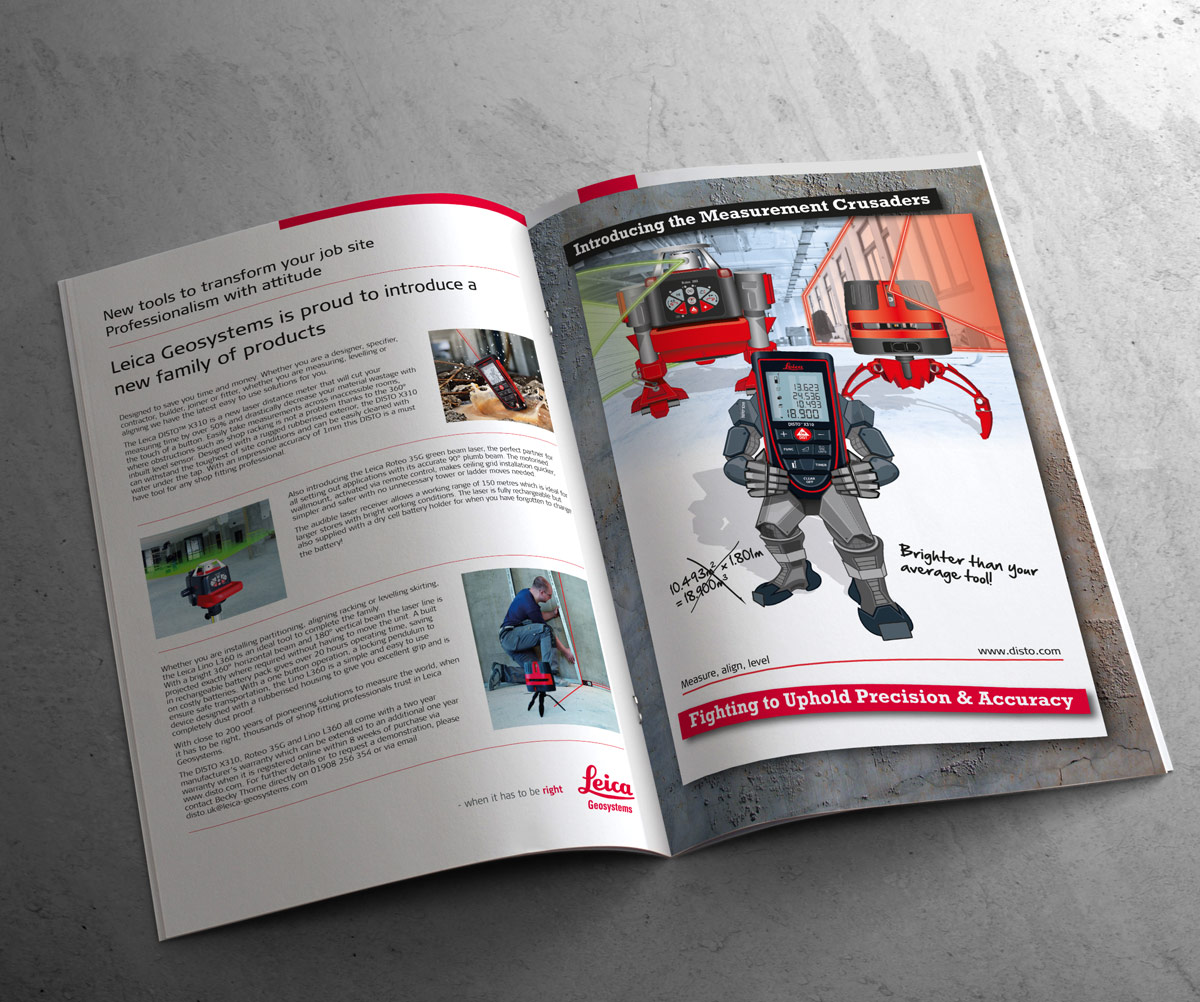 To launch Leica's range of products we designed this advertorial campaign using the illustrations we created
If you are serious about your construction business and want to explore what options are available to you then get in contact with Marketing 4 Construction TODAY!