IBC changed direction towards the end 2015, our task was to develop a new brand identity that would reflect the future of IBC. Part of the plan is to utilise data to measure and offer an even better service, tailoring the service to each of their members with the intelligent use of data and proven strategies to increase sales. We started the process by rebooting IBC's identity from top to bottom.
Gone was the dark and light blue of the previous brand
, and in its place, a deep authoritive red and stone grey to reflect the new level of strength. The new logo mark was designed to reflect the three parties of suppliers, IBC and their members working together for mutual benefits.
Once we established the brand identity, we then spread that across a multitude of IBC's new brand touch pointsPeter Coleman - Creative Director
Once we established the brand identity, we then spread that across a multitude of IBC's new brand touch points. From a full brand identity guide to new suppliers guides, updated direct mailing promotions along with hybrid marketing design to incorporate and promote well known industry blue chips such as Knauf Insulation.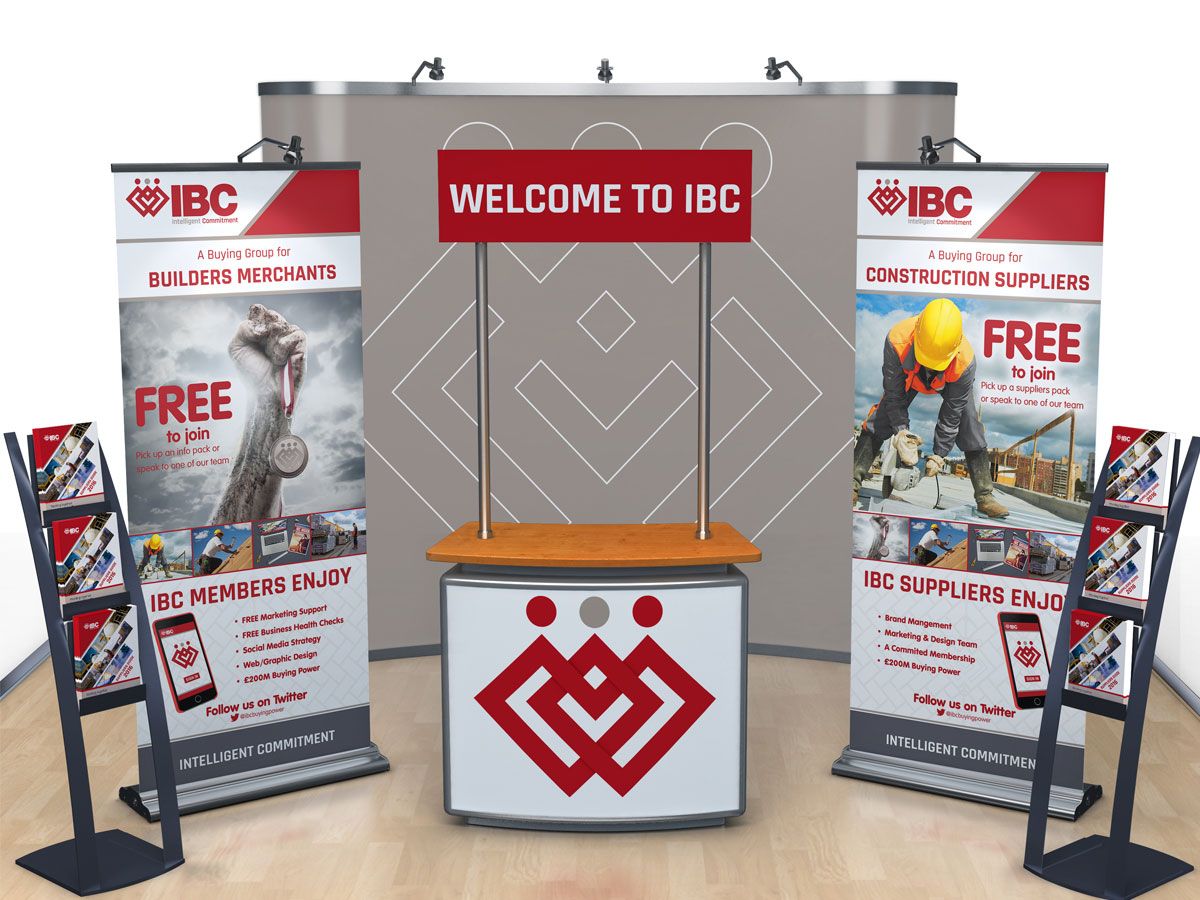 One key aspect of branding your business is making sure what we design for you works on ALL of your touch-points whether it's a full size exhibition stand or a business card that makes a professional impact.
Here is a section of printed brand touch points our design studio developed for IBC to help promote their new brand identity.
If you have strong relationships with other established brands – it's vital your brand identity can be fused with theirs, giving you that competitive edge in the market place.
This design – targeted at IBC's suppliers, demonstrates the new approach to utilising intelligent data to help develop everyone's business. It's important that all your design collaterals make it clear to your customers why they should choose you over the competition.
If you are serious about your construction business and want to explore what options are available to you then get in contact with Marketing 4 Construction TODAY!